The Jessie Series 1 to 4. Bit of a thing as to where they came from. There is one school of thought that suggests they were a Southland fly and another that suggests they were a Kakahi fly. Indeed in Greg Kelly's book he says that they were named after one Jessie Freeman who was the daughter of a bloke who used to collect insects for Basil Humphrys to imitate ( and hence gave the world the Kakahi Queen - which some also suggest is a Southland native - and the Twilight Beauty).
Anyway these Jessies are from the recipes in Draper's book. A bit different from those listed in Bragg's book where it's suggested they are Southland sourced.
But no matter; they still catch fish - the #3 did the trick for me earlier this week.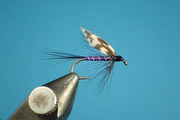 Jessie 4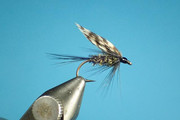 Jessie 2
Jessie 1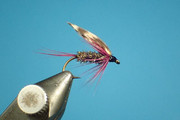 Jessie 3