Some of you may recognise my ID as I used to write some stuff on one of the other forums. Anyway, I saw the comment from "TIDDLER" that there should be more articles and I didn't need any more encouragement. I do tend to go off on weird angles and tangents so I will understand if my stuff isn't everyone's cup of tea.
I do like my fishing but for me it's just become an excuse to concoct fictitious stories rather than fool fish. I really enjoy the solitude and more importantly it's effects on the head
To the trout of his usual haunt–the Avon river–he's likely known as their equivalent of Richard "Night Stalker" Ramirez, but to everyone else he's known as "Ollie". For a few times a season, when he's not prowling the banks of his local with his young apprentice, Olivia, he joins forces with the trout's equivalent of Gary Ridgway–me! (Though I'm likely flattering myself as I've probably an inferior body count). This dark allegiance with serial ambitions has only had sporadic success, but usually one of us eventually ekes out a victim.
"Gettem while they're hungry, desperate, and vulnerable"
is the sinister mantra, though such a collaboration of circumstances is rare.
Anyway, "Ramirez" invited me away on a prowl into new territory back in November and below is some of the evidence. Despite being fresh and up for the hunt I couldn't even catch a cold, despite the rubbish weather and the fact that Ollie–sorry, Ramirez–currently had a cold. Ramirez, despite the pretty serious looking cold verging on flu, brought his "A" game, and probably more importantly, a giant green stonefly that did the business, impaling a hapless big fat brown. Meanwhile, Ridgway snapped away in the background getting a few "trophies" for future self-gratification.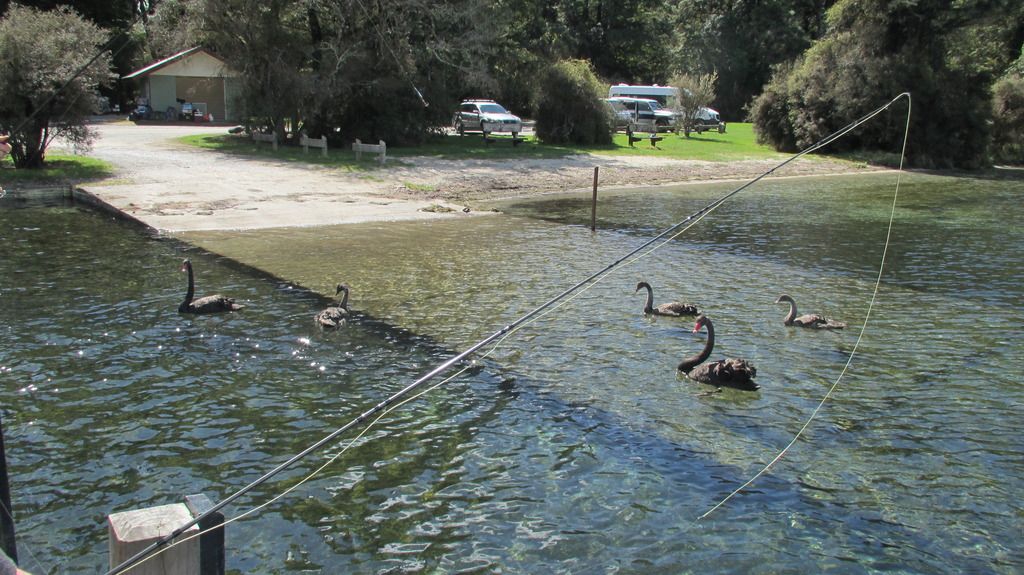 Swanning around before the serious prowling began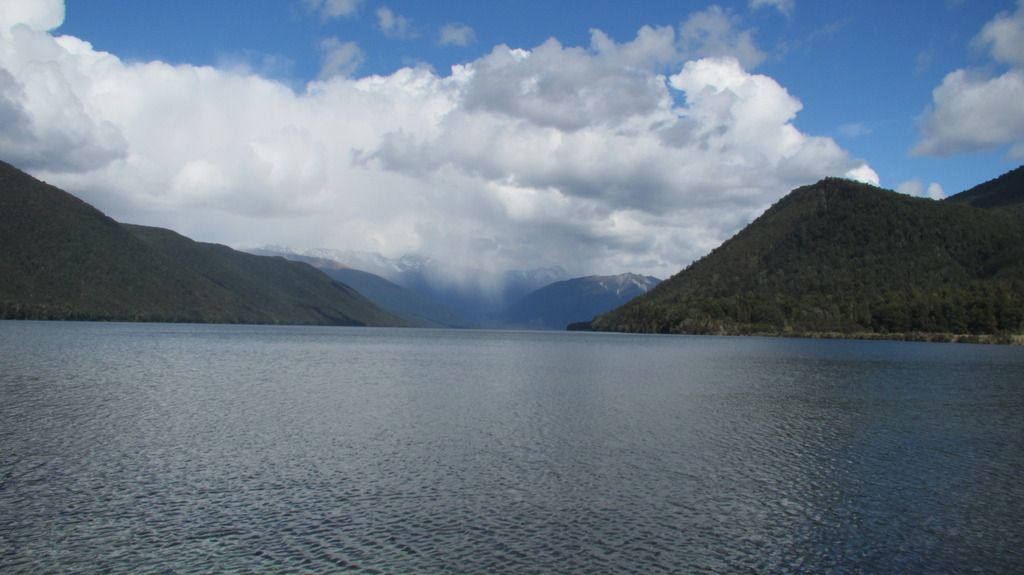 Anticipating the hunt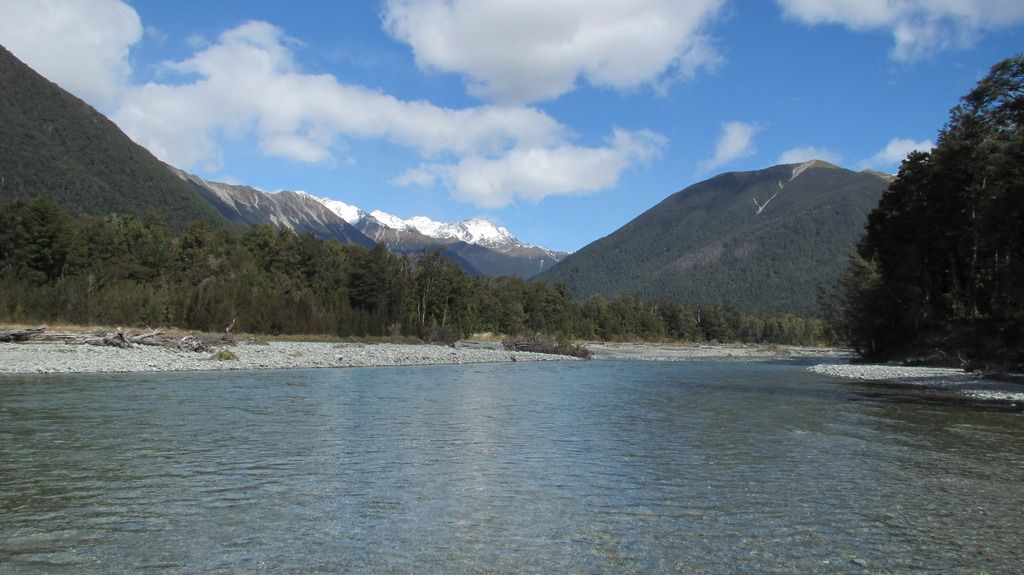 The scene of the crime
Ramirez "striking"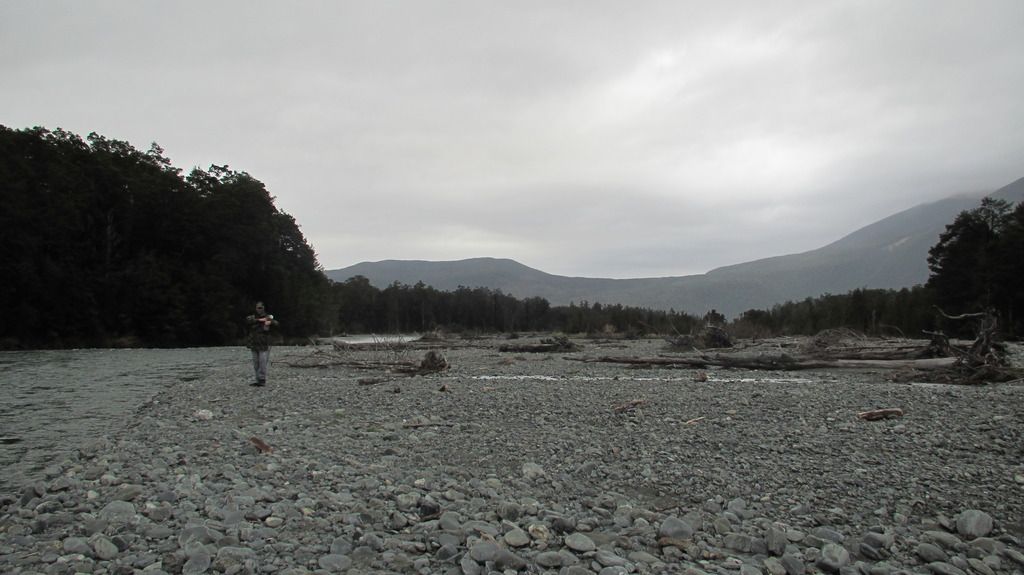 Ramirez exhibiting his expert camouflage, blending into riverbed and forest at the same time--Instinct, you can't teach that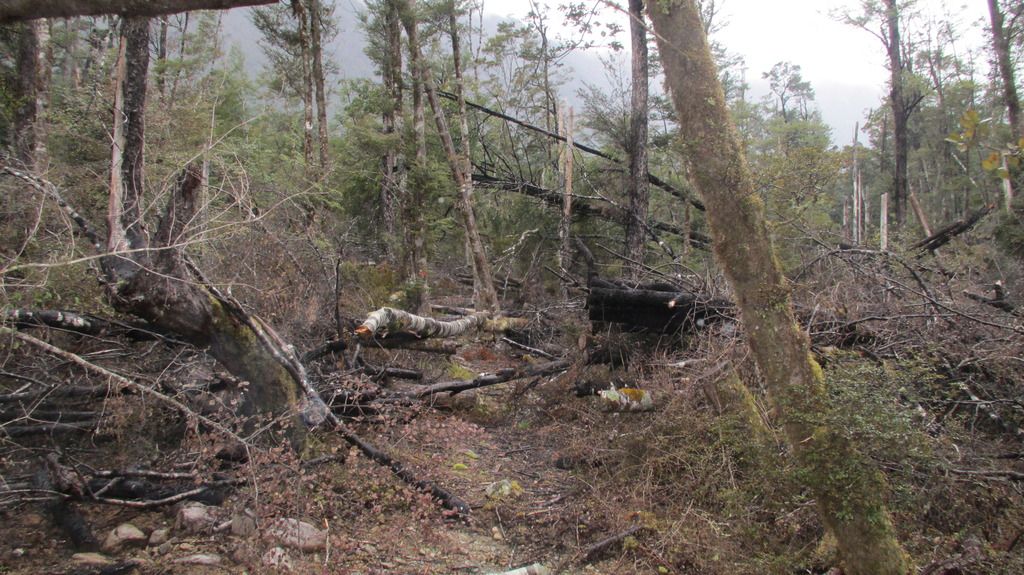 Fine habitat for an ambush, shame we were only after trout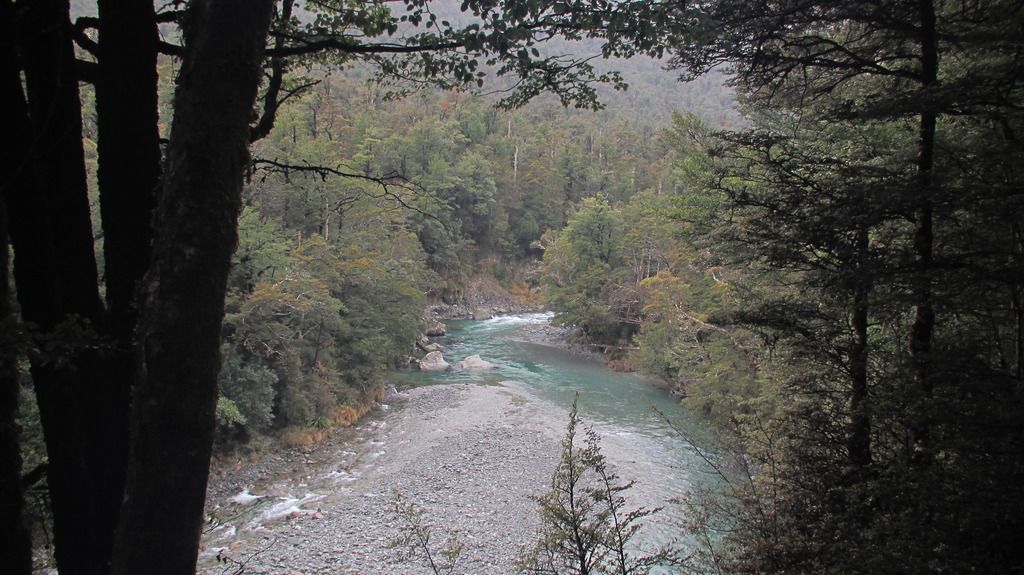 A swollen Green river out of reach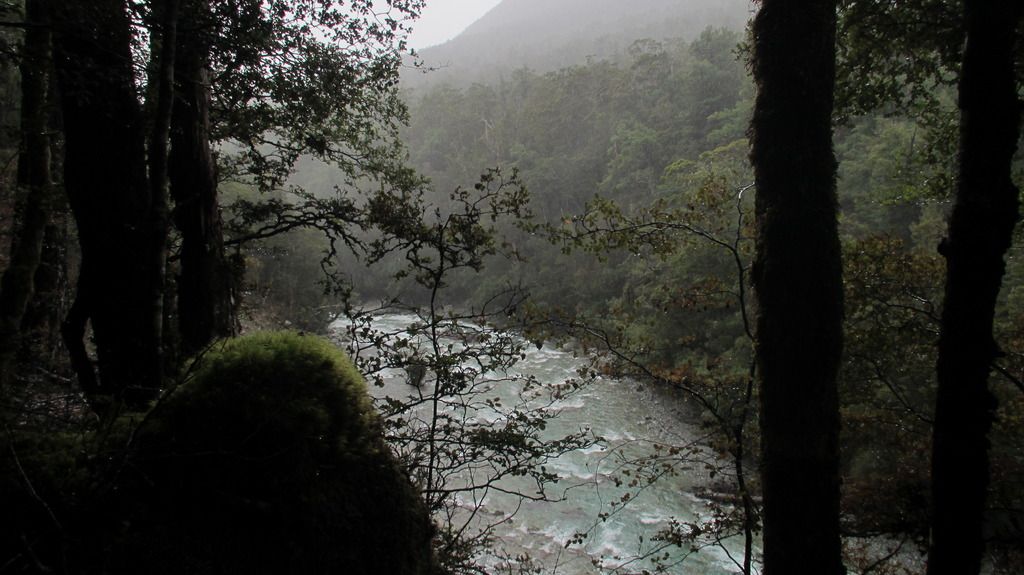 Peering through foliage, surveying for victims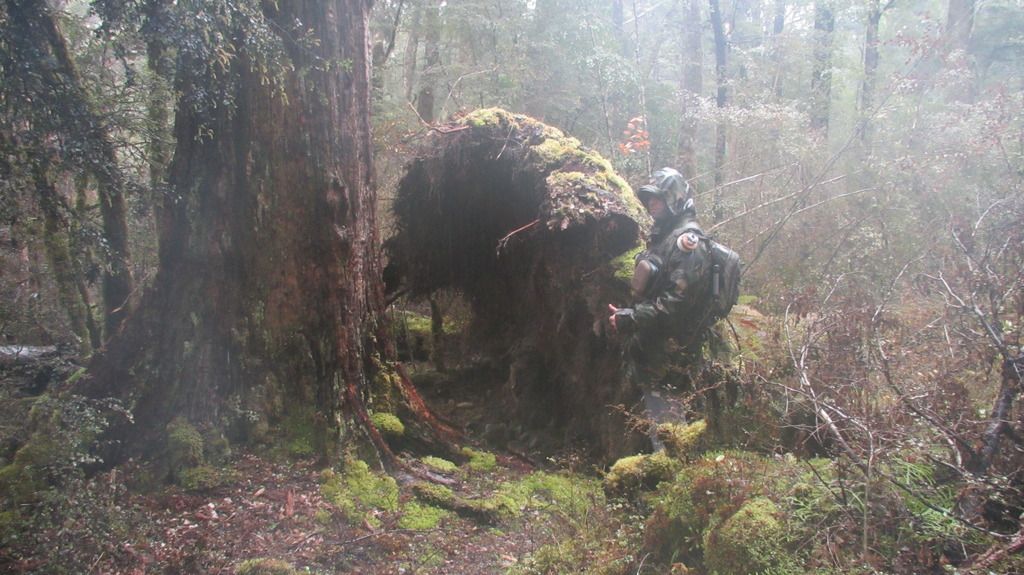 Ridgway fogging the lens, probably due to his overexcitement. Ramirez confirming this would be a fine place to stash a corpse, and with all the rain the trout-cadaver dogs would likely never find it.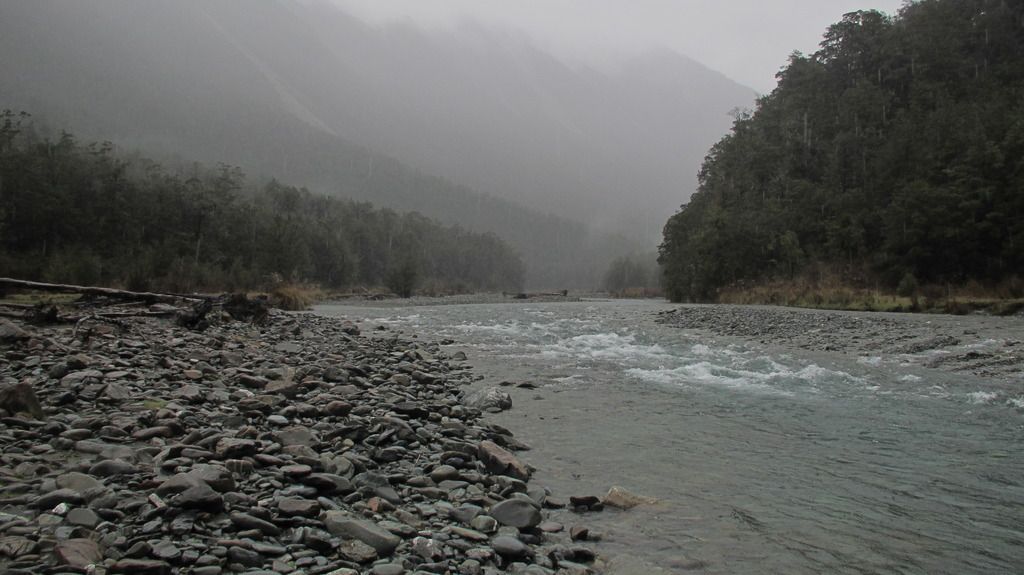 The Darklands putting our predator's resolve to the test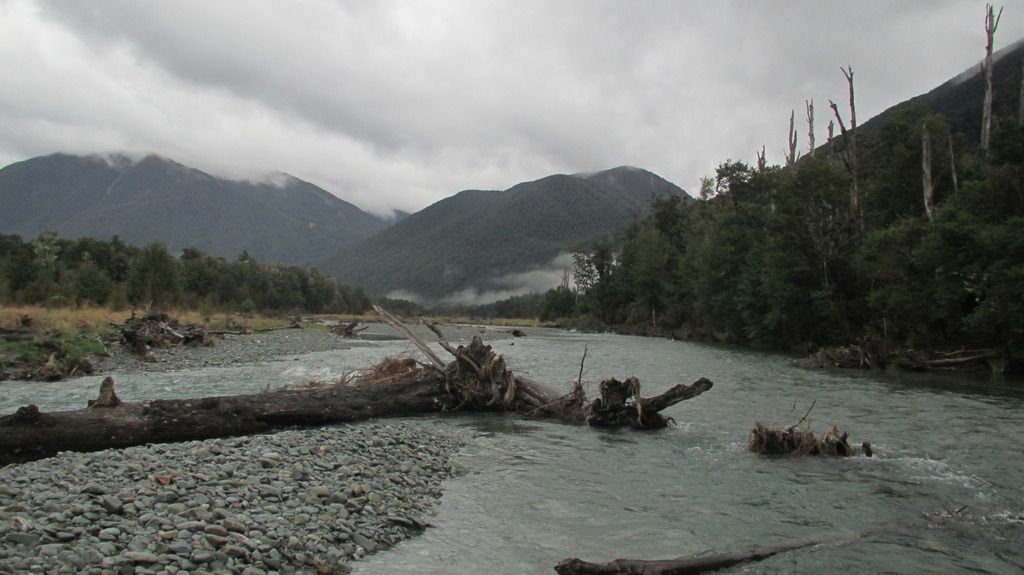 Ridgway going solo late in the day, heading to the mouth in search of easier victims
Ridgway feeding the belly after he failed to feed his soul with a conquest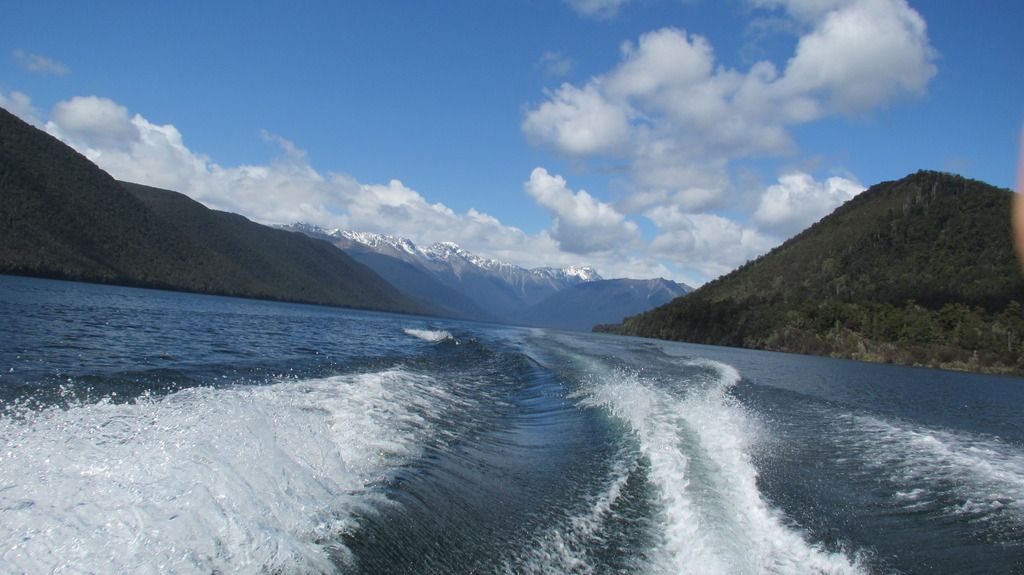 The getaway, fleeing the scene!!
Hopefully there was something in that you enjoyed.
Cheers, Gary - I mean Tim