Posts: 744
Joined: Sat May 10, 2014 3:25 pm
Location: Queenstown
Got a couple that live very close to our house. I hear them all the time, but trying to spot them is a different story. Nice work getting a photo bro!
Bucking trends in fly fishing since 1970!
---
Site Admin
Posts: 354
Joined: Thu Apr 24, 2014 9:42 pm
Location: Methven NZ
Contact:
That's a great picture, living in town we don't get to see too many...
---
Posts: 85
Joined: Tue Jan 06, 2015 9:07 pm
Location: Rangiora, North Canterbury
Wee brownie from the local. Took a size 16 glister nymph.
Swam away with a smile on the face.
You do not have the required permissions to view the files attached to this post.
---
Posts: 29
Joined: Sun Aug 31, 2014 6:59 pm
A few of the more memorable ones from last season.
The first: Caught in a stream you could step across in most place, after we were forced to access miles up into the system by other anglers further down
The biggest: Caught at the 9th hour, the sunburn says everything, we put in a lot of work for this one.
My Favourite: A river I had never fished before, a late start after a fairly big night with some hunters in the hut, I only got to the river when the sun was well up. Within 50m of the hut I saw this guy rising to emergers on the edge and nailed the first cast, certainly cleared the head. Lost count of fish caught that day and barely covered 2km, was just in the zone. Goes to show you can't take it too seriously
Not long until the start of the season now, have a good one.
---
Posts: 127
Joined: Sat May 10, 2014 2:45 pm
Nice Isaak.
---
Posts: 144
Joined: Sat May 10, 2014 4:18 pm
Beautiful Marlborough day....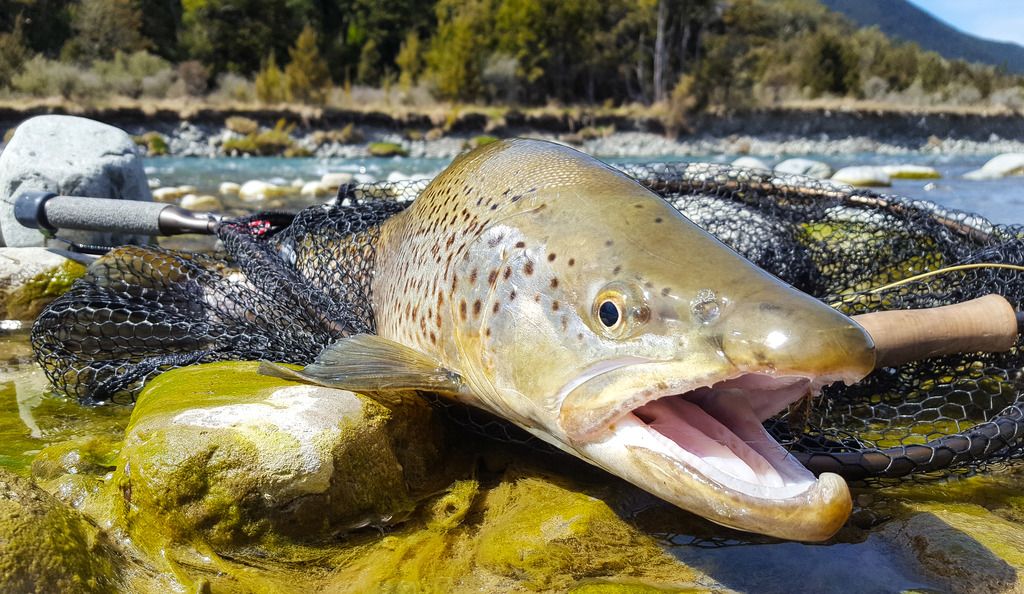 ---
Posts: 22
Joined: Thu Sep 29, 2016 3:05 am
A beautiful day and a successful one to boot! Lovely looking fish there
---
Posts: 144
Joined: Sat May 10, 2014 4:18 pm
Great morning up our local river today.....
Excellent little side creek with the locals in residence....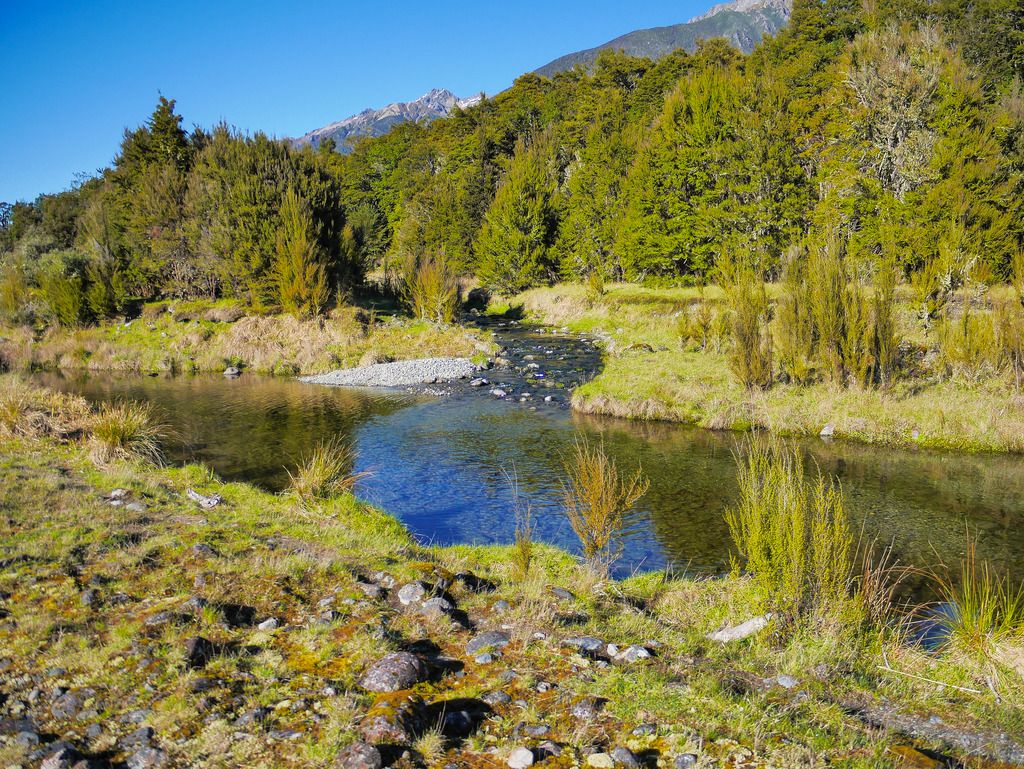 High flows in the river at the moment...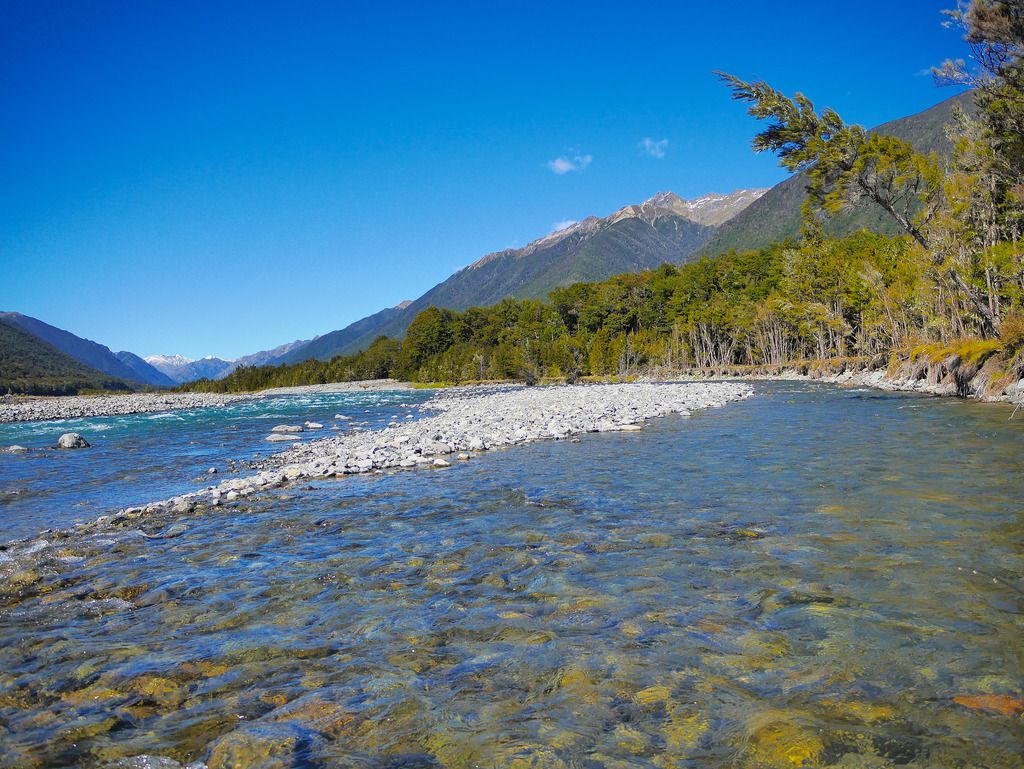 Makes spotting the locals a little bit harder for old eyes.....
---
Posts: 231
Joined: Sat May 10, 2014 8:28 pm
Some beautiful shots mate
---
Posts: 30
Joined: Thu Nov 03, 2016 8:41 am
Location: rotorua
not exactly standard fishing transport but why not conbine your two favourite sports.......
I have got some strange looks rumbling into fishing spots
---
Who is online
Users browsing this forum: No registered users and 4 guests