Wayne 'Buzz' Buszek was a well known and highly regarded Californian fly Tyer and angler back in the 50's and 60's
One of his best flies was a derivation of an old pattern called the Old Grey Mare. The OGM is a very early wet fly which apparently had quite a following. The Western Coachman first tied in 1934, became his signature pattern. The wing is tied with a more coarse hair than bucktail, using deer body hair. Best fished upstream, the fly wouldn't float, but wouldn't sink much either. On the swing it wouldn't leave a wake. He sold vast amounts of this fly.
That white wing reminds me a lot of another very successful fly which Buszek renamed and popularised - the Prince Nymph ( originally called the Fork Tail)
These flies are tied on 1950s era hooks.
Western Coachman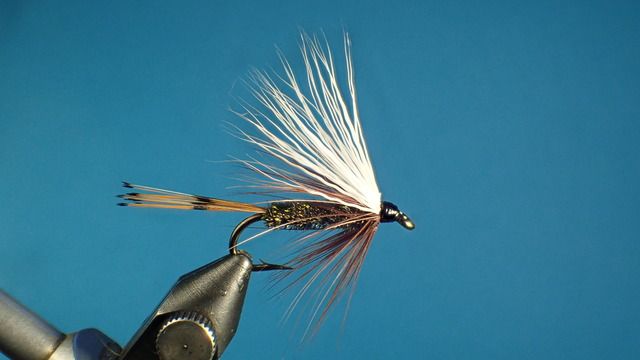 Old Gray Mare