all done and will be away this week.
Named after the brand of beer in the background..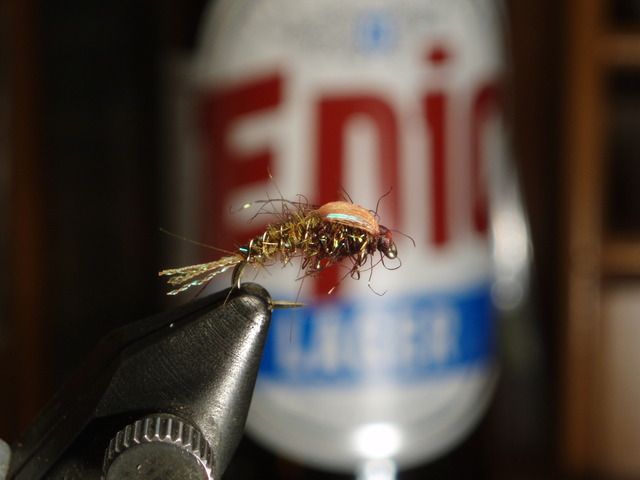 Tail is orange micro krystal flash, rib of fine gold wire, a body of a ginger and tan mixed with a hint of flash, a thorax of pheasant tail icedub and a wing case of DNA holo fusion orange. Sizes 12 - 18. Autumn colours for an autumn fly...