I thought I would build me a new rod for the Tongas trip, I had a old bright orange WF7 lying around and really wanted a rod to suit, so ended up with this. The rod is 9'6" 3pc nodless built with integral bamboo ferrules. The taper it's self is based on a light salmon taper, so I knew it would have the guts to drag some fresh silver from the runs.
The reel seat spacer is turned from some Hebe I had lying around, and the grip/fighting butt I turned up as full wells.
I really wanted something different in the wraps color so went bright orange to complement the line. The snake/stripper guides are from Steve and the silk from Swift. So good being able to get building supplies ex NZ, no waiting
She's a heavy beast, but the power is just awesome. With out hauling I can easily flick 70ft. with a quick double haul I run out of line.
Oh and the ferrules I built with a wall thickness of 0.04" and wrapped with A-nylon rather than silk, going for the extra strength in the ferrule.
Sorry for the photos, its night the light is crap and my lens has mould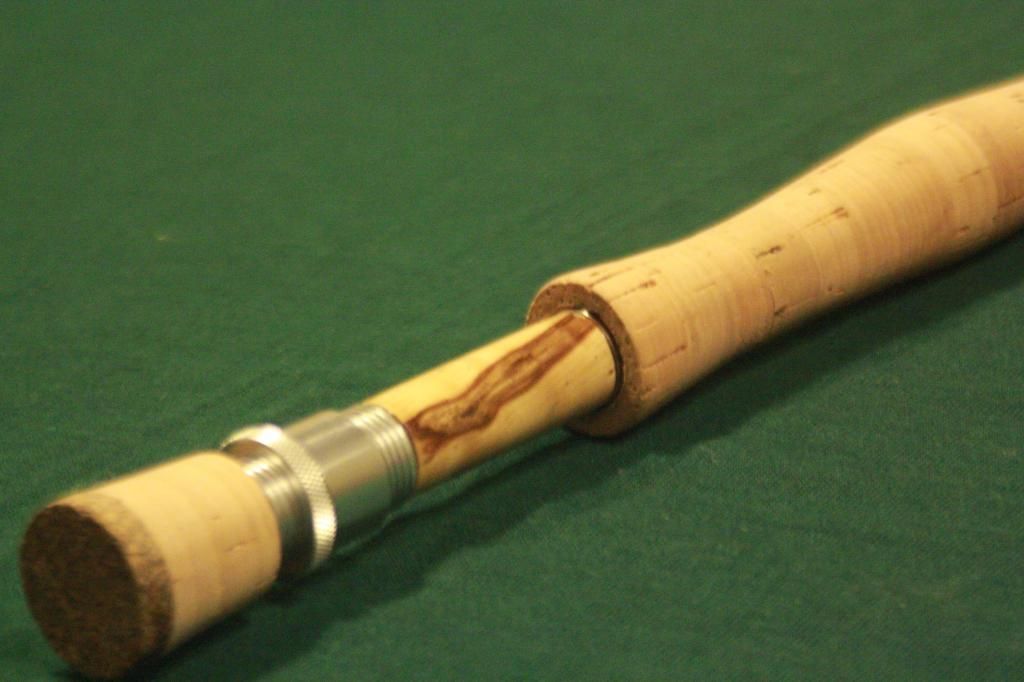 So as you can guess I am amping to get there, bring on the bows!
Cheers